GARLIC MUSHROOM QUINOA
GARLIC MUSHROOM QUINOA
An easy, healthy side dish that you'll want to make with every single meal!

With the weather hitting 90 degrees this week, I think it's safe to say that bikini season is officially here. So in an attempt to shed off all that donut weight, Jason and I have really been trying to get into this whole "clean-eating" situation. And instead of our usual carb-loaded french-fry-onion-ring-deep-fried side dishes, I decided to make a healthy, protein-rich side dish. That is, after we've had our morning cup of coffees and maple bars.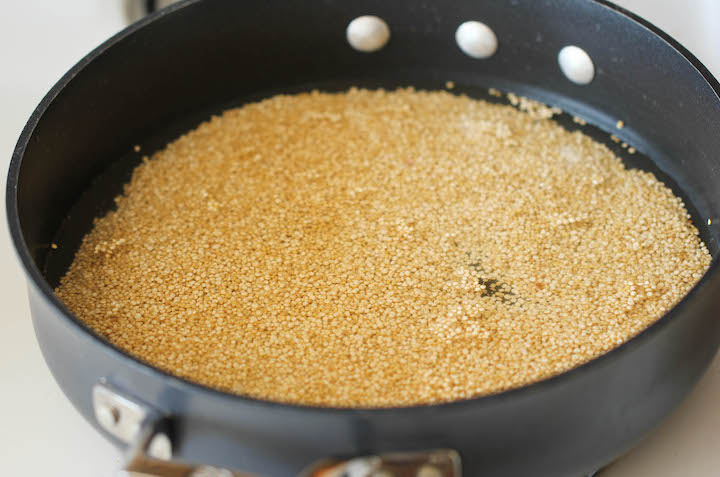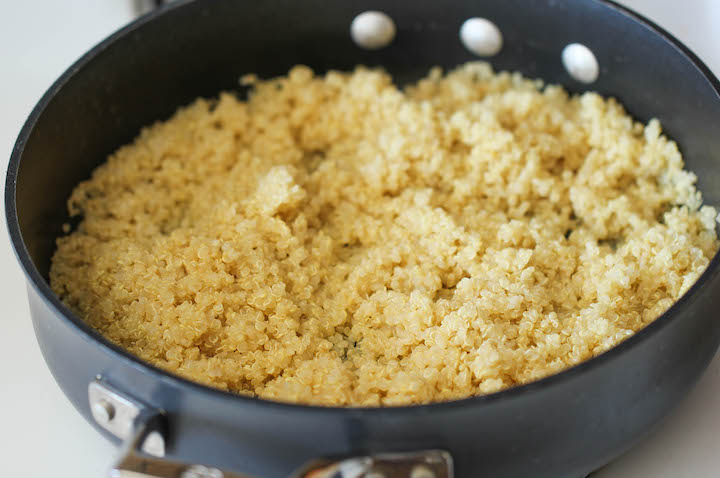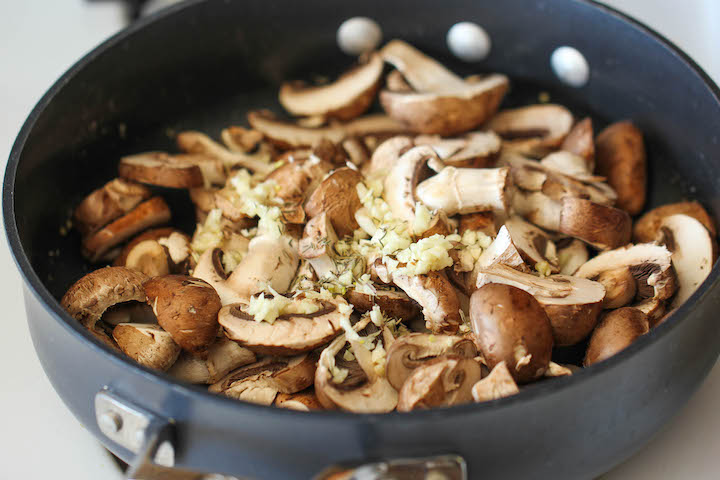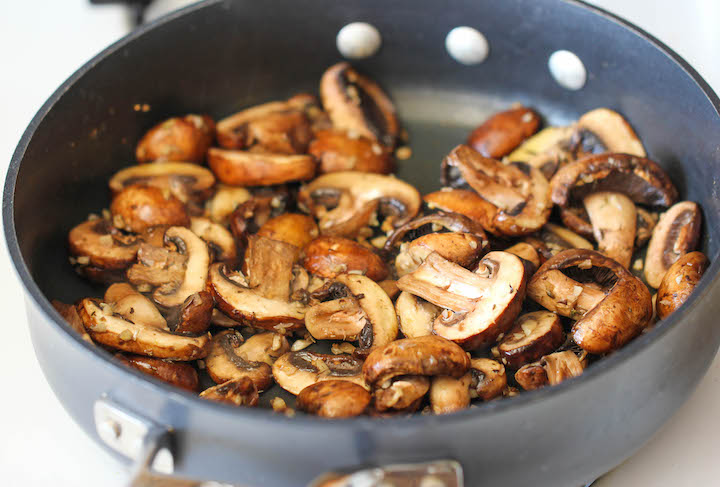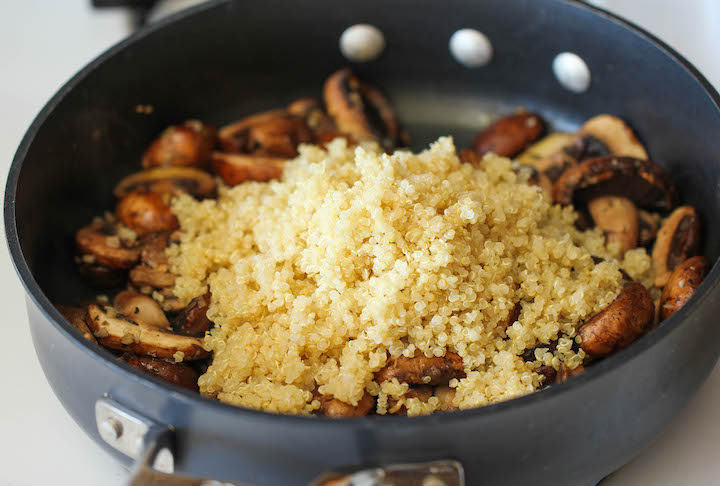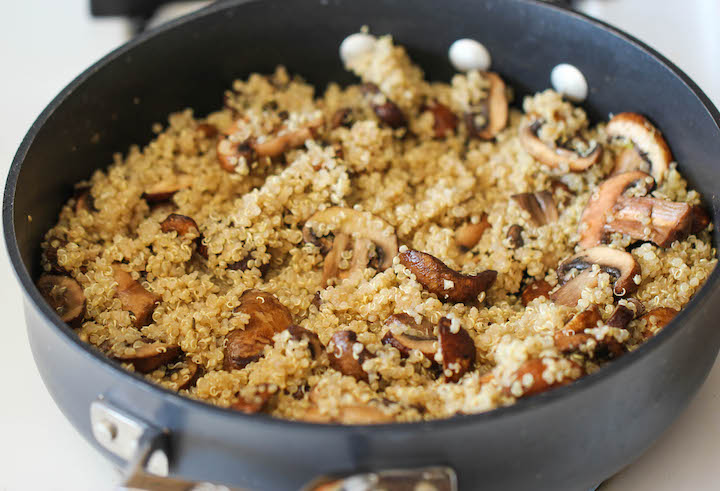 Now instead of just serving up a boring old bowl of quinoa, I decided to have a little bit of fun with it and add in one of my all-time favorite veggies = mushrooms. Not only do they have an amazing distinct flavor but they also add a range of nutritional and health benefits right into your meal! And no, this is not a sponsored post for mushrooms. I just REALLY love mushrooms.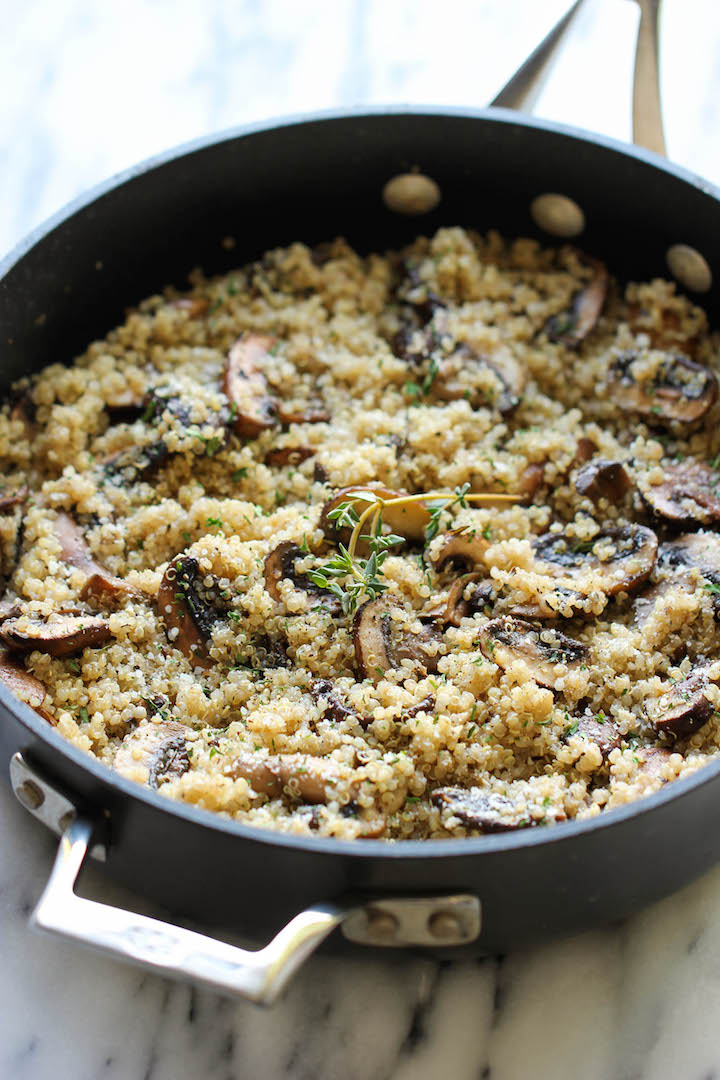 So that's what this is – a boring old bowl of quinoa with a fun twist, chockfull of mushrooms, garlic and thyme. It's so simple and comes together so easily – it's practically fool-proof!
GARLIC MUSHROOM QUINOA
yield: 6 SERVINGS
prep time: 10 MINUTES
cook time: 25 MINUTES
total time: 35 MINUTES
An easy, healthy side dish that you'll want to make with every single meal!
INGREDIENTS:
1 cup quinoa
1 tablespoon olive oil
1 pound cremini mushrooms, thinly sliced
5 cloves garlic, minced
1/2 teaspoon dried thyme
Kosher salt and freshly ground black pepper, to taste
2 tablespoons grated Parmesan
DIRECTIONS:
In a large saucepan of 2 cups water, cook quinoa according to package instructions; set aside.
Heat olive oil in a large skillet over medium high heat. Add mushrooms, garlic and thyme, and cook, stirring occasionally, until tender, about 3-4 minutes; season with salt and pepper, to taste. Stir in quinoa until well combined.
Serve immediately, garnished with Parmesan, if desired.
Adapted from Barefeet in the Kitchen.